Car Rental Wroclaw Airport
The Odkryj-Auto car rental office is located at 189 Graniczna Street, which is the last parking lot in front of the airport, thanks to which the distance between the office and the airport is about 400 meters. Customers renting a car at the airport in the capital of Lower Silesia are picked up from the terminal by our car and taken to the office where the vehicle is handed over. The car rental procedure is kept to a minimum, and the only documents required to sign the contract are a driving license and ID card or passport.
We offer cars of all classes, from the smallest city cars for 4 people to 9 people, ideal for holiday trips for the whole family.
Wrocław - a city of meetings
Wrocław is a city located in the south-west of Poland, considered to be one of the most beautiful cities in our country, which could be said to have a lot of good, among other things in the context of tourist attractions, which, of course, we will tell you about in a moment. in which we provide some of the most important information describing the city, and these certainly include the fact that Wrocław is the capital of Lower Silesia, which is an important cultural and academic center. Visitors to the city are also impressed by its location and architecture. that Wrocław is the Venice of the North. Where does this comparison come from?
First of all, it comes from the fact that Wrocław, like Venice, is located among surface waters, because the capital of Lower Silesia lies on the Odra River and its four tributaries. area and the fourth, taking into account the number of inhabitants of which there are over six hundred thousand inhabitants of Wrocław. The distinction for Wrocław is that for several years it has been in the top hundred cities in the world in the ranking organized by the Mercer consulting company for "The best city to live in "But thats not the end, because there is also a second ranking for the most intelligent cities in the world, and Wrocław was also classified in it and, like in the previous one, it was also in the top 100. to take a trip to Wrocław and see for yourself the charms of this city? We hope that this text will encourage you to visit this place and will become a mini-guide to the attractions of Wrocław.
Are you wondering when the city of Wrocław was founded and how long is its history? Well, the sources that have survived to the present day show that the capital of Lower Silesia is the oldest city with municipal rights in our country. The first records that you can read about Wrocław come from very ancient times, as far as the year 1000. It is estimated that Ostrów Tumski, which is now one of the districts of Wrocław, was built even earlier.
There are many indications that this settlement already existed in 1980. Returning to historical times, it should also be mentioned that a very important communication junction ran through the city. We are talking about two trade routes that crossed in Wrocław, i.e. The Amber Route and Via Regii, which led from Spain to Russia, was four and a half thousand kilometers long ... Despite hundreds of years that have passed since the city was founded and its difficult history, a whole lot of historic buildings have survived to this day in Wrocław, which have retained their original form. Of course, it is a great merit that appropriate conservation works have been carried out, without which some buildings would not have survived, and even if they would, they would not be an ornament of the city. individual buildings and tenement houses, gives the city an atmosphere and is one of those things that tourists rave about. And, there are so many of them that when you come to Wrocław for a few days, it is impossible to see them all, although the fact that they are mostly located in the city center is a bit easier, but Wrocław is not only monuments. so many attractions that everyone should leave here satisfied.
Customer Reviews
Office of Wroclaw Airport number of reviews 5058 customer rating 4.90 / 5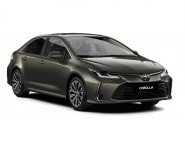 "Jak zawsze wszystko w porządku, miła i pomocna obsługa. Wszystko na czas. Tym razem lekko dojechany samochód ale wybaczam, gdyż mechanicznie wszystko w porządku, jeździł, poza tym przeważnie dostawałem mniej zużyte modele "
Pawel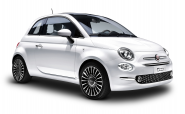 "Wypożyczałam auto pierwszy raz w życiu i sie nie zawiodłam. Wybrałam odkryj auto właśnie przez dobre opinie które wyczytalam w internecie i również bardzo miła obsługa Pani pomimo poznej godziny wyjaśniła wszystko uprzejmie, odpowiedziała na wszelakie moje pytania i wątpliwości, doradziła super Wydanie auta i zwrot przeszedł bardzo sprawnie i bez problemu.Na pewno będę wypożyczać za każdym razem kiedy będę przylatywać do Polski. Dziękuję bardzo i pozdrawiam "
Paulina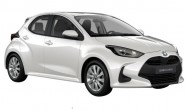 "Całość klasa światowa jak zawsze. "
Alex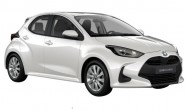 "Super "
Leszek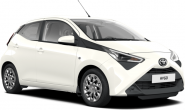 "Jestem bardzo zadowolona z państwa uslug "
Stefańska Luiza
Office Wrocław
51-167 Wrocław, ul. Joannitów (obok PKP)
---
Office Wrocław - Lotnisko
54-530 Wrocław, Graniczna 189
---
Mobile phone: +48 660 505 474
eMail: biuro@odkryj-auto.pl