Car Rental Gdansk - Airport
Welcome to Gdańsk!
Odkryj Auto car rental office in Gdańsk is located in close proximity to the Rębiechowo airport terminal - Of course, to provide comprehensive service to customers of car rental in Gdansk, we provide transport from and to the airport even in the case of late night pick-up or morning returns.
Thanks to the location near the petrol station, the Rentee does not have to worry about washing or refueling the vehicle before returning it - he will do it without haste right next to the return point without losing valuable time on the way to the airport. Odkryj Auto serves customers 24 hours a day, 7 days a week, making reservations for customers arriving also in the middle of the night. You can also rent a car next to the train station Gdańsk Główny.
The car rental car base in Pomerania has cars from almost all classes available in our fleet - from the smallest, 4-passenger A-class cars, which are an ideal solution for people exploring the Tri-City and its surroundings, through family cars for 5 people, and even 9-person vans, thanks to which you can save money on fuel when traveling in a larger group.
We realize that since you are reading this, you may be faced with choosing a rental
company as many of our clients, so to make this choice easier for you, we will answer a few of the most frequently repeated questions from our mailbox below:
Is it possible to rent a car in Gdańsk without a credit card?
Yes, in car rental Odkryj Auto you can rent a car without a credit card, for classes A, B, C and derivatives, a debit card is enough.
Is it possible to rent a car in cash in Gdańsk?
No, we do not make cash payments in our rental - we accept only card - Visa or Mastercard
I do not have a Polish payment card, so is it possible to pay with a foreign payment card for car rental?
Yes, the country in which the card was issued does not matter to us - it is important that it is the Lessee name card issued by Visa or Mastercard.
How to return the car to the rental company in Gdańsk, how does it take place and how long do you have to be before departure?
Due to the proximity of the Gdańsk - Rębichowo airport, the return of the car itself takes a very short time - all you need to do is arrive on time for your return, the return of the car itself and the transfer to the terminal will not take more than 5 to 10 minutes.
Renting a car at night at the airport in Gdańsk, is it even possible?
Yes, we handle arrivals 24 hours a day, all you need to do is make a reservation in advance.
Is it possible to pick up the car in Gdańsk and return it in another city, e.g. in Warsaw?
Yes, the car rental Odkryj Auto company has its offices at all airports in Poland, so it is not a problem to complete such an order, we only ask you to book a car in advance with relocation between branches.
Customer Reviews
Office of Gdansk - Airport number of reviews 3991 customer rating 4.92 / 5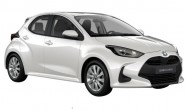 "Pelen profesjonalizm , auto czyste i bardzo zadbane , jestem mega zadowolona , bede polecac kazdemu "
Iwona Piotrowska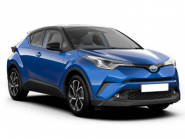 "Wszystko super jak zawsze , polecam bardzo miła obsługa w Gdańsku "
Kris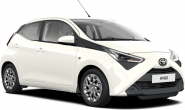 "Bardzo profesjonalna obsługa polecam wszystkim "
Ireneusz Zalewski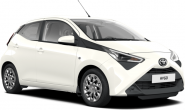 "Mila obsuga, szybki odbior z lotniska.Dodatowo nietrzeba dzwonic przy przylocie tylko urzywajac linku powiadomic firme ze juz jestescie gotowi.Szybka obsluga, zero staconego czasu.Ponadto nowe, czyste i dobrze wyposarzone samochody i oczywiscie cena ktora gra glowna role niedoprzebicia. Niepierwszy raz i napewno nie ostani raz bede rezerwowala samochod.Dziekuje Quick and stress free ! "
Weronika Sp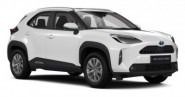 "Może być . "
Gosia
Office Gdańsk - Lotnisko
80-298 Gdańsk Spadochroniarzy 21
---
Mobile phone: +48 660 505 474
eMail: biuro@odkryj-auto.pl