Car Rental Berlin Airport Tegel
Tegel Airport located in the west of Berlin - a thriving airport serves approximately 10 million passengers annually. The beginnings of the airport go back to the period after World War II during the blockade of Berlin by the USSR.
Modernized in the seventies, the airport began to gradually displace the Tempelhof airport and became the main airport in West Berlin.
To meet the expectations of customers in western Poland, who often use the abovementioned airports we offer the possibility of renting from this airport.
With a minimum of formalities, the Lessee can drive away in 5 minutes with our car. To pick up the car, the tenant only needs to prepare an ID card or passport, driving license accepted by Polish law and a Visa or Mastercard credit card. The car can be returned at any airport in Poland or in the center of all provincial cities.
I offer a full range of cars from our fleet - from the smallest "A" class cars like Toyota Aygo or VW UP to minivan and VAN class cars with 7 and 9 people.
Berlin Schonefeld Airport is an airport located in the south of Berlin, located only 80 kilometers from the border crossing in Świecie.
Due to the close distance to the western border of Poland.
The airport has been under renovation for several years, after completion of works it will be given a new name
Customer Reviews
Office of Berlin Airport Tegel number of reviews 101 customer rating 4.86 / 5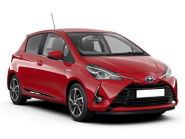 "Firma staje sie coraz bardziej komercyjna pozostawiajac klienta bez mozliwosci wyboru. W dzisiejszych czasach nie prowadzac poliktyki WIN-WIN jest ciezko pozyskac zaufanie klienta. "
M <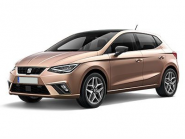 "Miła obsługa,dobre samochody "
koziolbros@yahoo.co.uk
Office Berlin Lotnisko - Schonefeld (Brandenburg)
Flughafen Schönefeld, 12521 Berlin, Niemcy
---
Office Berlin Lotnisko - Tegel
Zufahrt zum Flughafen Tegel, 13405 Berlin, Niemcy
---
Mobile phone: +48 660 505 474
eMail: biuro@odkryj-auto.pl