Alicante is another city where clients of Odkryj-Auto car rental companies can use our services - this unusual port city with over 300 thousand inhabitants in south-eastern Spain is one of the most important Spanish ports in the Mediterranean with a direct rail connection to the capital in Madrid or nearby Murcia, where we will also find a branch of Odkryj-Auto Car Rentals.
When visiting the city, it is impossible to bypass the fortress Castillo de Santa Barbara located on the mountain, which in ancient times served as a fortress to protect the city and the bay.
The characteristic narrow time-bent narrow streets give the city a specific charm thanks to which your trip to this part of Spain will provide an unforgettable experience.
What is important for our clients is the fact that they are close to the El Atet international airport, which has a direct connection with airports in many airports in Poland, where we make cars of all classes available to our clients.
An additional advantage for which it is worth choosing Odkryj-Auto car rentals is the fact that the staff speaks fluent two languages - Polish and English, and the signed contract is concluded in Polish.
Customer Reviews
Office of Alicante number of reviews 77 customer rating 4.95 / 5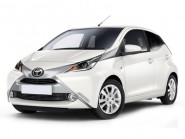 "Wszystko super!!!! Pan Marcin bardzo dobrze obsługuje klienta w 100% "
Anna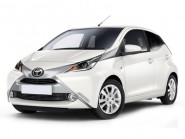 "jestem bardzo zadowolony z Waszych usług , dziękuję że jesteście tutaj - pozdrawiam Tomasz "
slawomir tomasz lisiecki
Office Alicante - lotnisko
03195 L'Altet, Prowincja Alicante, Hiszpania
---
Office Alicante
Av. Salamanca, 1, 03005 Alicante (Alacant), Alicante, Hiszpania
---
Mobile phone: +48 660 505 474
eMail: biuro@odkryj-auto.pl