Car Rental Warsaw Modlin Airport
Odkryj-Auto
car rental office at Warsaw - Modlin airport is located outside of the terminal at Polna street, across the road from the Circle K gas station.
Car rental provides customers with transport from and to the airport around the clock, so there is no problem to pick up the car arriving even late at night or wanting to return the car before the morning departure.
In the
Odkryj-Auto
car rental offer you will find cars of all classes - from the smallest 4-seater city cars, which are an ideal solution for exploring the capital, through larger 5-seater cars for trips outside the city, as well as vehicles intended for more travelers - 7-seater minivans and 9-seater VANs to ensure comfortable travel for more people. For those thirsty for a motorhome adventure, we offer new, comfortable and fully equipped 5-person motorhomes, with which you can visit the whole of Europe without additional fees, without any kilometer limit.
We are well aware of the fact that car rental raises many questions, the answers to which would be good to know at the stage of searching for a company in this industry, so we have collected some of the most frequently asked questions.
The Odkryj-Auto Modlin car rental office is not located in the terminal - so how does the pick-up and return of the vehicle look like?
Odkryj-Auto
car rental customers are provided with transport from and to the airport, regardless of what time they pick up or return the vehicle - the very location in the "Orange" car park makes it easy for customers to reach us by avoiding stress related to increased traffic under the terminal.
Renting a car Warsaw - Modlin, and returning the car in Lublin, is it possible at Odkryj-Auto?
Yes, in our rental you can easily carry out rentals between branches - not only on the Warsaw - Lublin route, as well as other branches without any additional, hidden fees.
Is it possible to rent a car without a credit card in Warsaw?
Yes, when booking cars from classes A, B and C, a Visa or Mastercard debit card is sufficient for payment, it is important that it must be a card from these operators issued in the name of the Renter.
Is it possible to rent a car for a short time with no mileage limit?
At
Odkryj-Auto
car rental, we do not limit customers with any mileage limits, so you can use the car as much as you want during your short-term rental.
Is it possible to rent a car without a deposit?
In
Odkryj-Auto
it is possible to rent a car without a deposit - by selecting the option of waiving the excess in the "FULL" range from the safety packages, the deposit is only a symbolic zloty, which we pre-authorize on the card at the time of picking up the car. A big advantage of this solution is not only the fact that the deposit is not paid, but above all, the liability for damage to the vehicle is abolished - if an accident occurs, even through the fault of the Lessee, he is not financially responsible, however, he must inform us about any damage, and if the situation requires it, the police should be called to the scene of the incident - each case should be reported by phone to the hotline where we will provide all information.
Rental car accident, what to do?
In such situations, the customer helpline is open 24 hours a day, 7 days a week, and we will not leave any customer without help.
So lets now move on to a short story about our beautiful capital city.
Visiting the capital
Warsaw is the largest city in Poland and the capital of our country. From the point of view of Poles, it is an important city because it is home to key state institutions, including the legislative authority that creates the law that applies to all of us. In fact, every Pole should visit Warsaw at least once the capital city and see its most important places. Even those that are important for historical reasons and are a national asset, visited by tourists from all over Europe. Therefore, if you have never been to Warsaw or a lot of time has passed since your last trip, we strongly encourage in order to go to the capital during the next opportunity and get acquainted with what it has to offer ... If we wanted to reach every important place, we would have to spend a dozen or so days, because there are a lot of them. And yet few of us can afford such long free time. That is why it is best to read a bit about Warsaw before leaving, explore its monuments and attractions, in order to be able to make a list of the most important places from our subjective point of view, which we absolutely want to reach. When going to museums and wherever admission is ticketed, it is worth checking the opening hours and days on which the given attraction is open Thanks to this, we will avoid disappointment, a sudden need to change plans and unnecessary needs
Customer Reviews
Office of Warsaw Modlin Airport number of reviews 5828 customer rating 4.91 / 5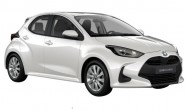 "Polecam tą wypożyczalnie, zawsze miła obsługa samochody nowe . "
Łukasz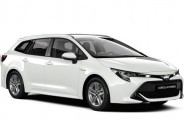 "Polecam "
Agnieszka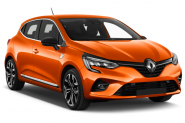 "Bardzo dobrze miła obsługa "
Dariusz Kaminski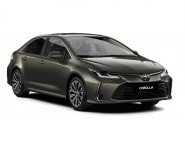 "Jak zawsze wszystko w porządku, miła i pomocna obsługa. Wszystko na czas. Tym razem lekko dojechany samochód ale wybaczam, gdyż mechanicznie wszystko w porządku, jeździł, poza tym przeważnie dostawałem mniej zużyte modele "
Pawel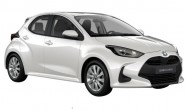 "Sprawny booking online, na miejscu szybka i bardzo miła obsługa, korzystam nie pierwszy już raz więc jak najbardziej polecam wynajem auta z Odkryj-Auto "
Peter Galazka
Office Warszawa - lotnisko Modlin
05-170 Zakroczym ul. Polna 1
---
Mobile phone: +48 660 505 474
eMail: biuro@odkryj-auto.pl