Car Rental Szczecin Airport
The Odkryj-Auto car rental office is located on the first floor of the Szczecin - Goleniów airport terminal, thanks to which, in comfortable conditions, without leaving the airport, customers can rent a vehicle within 10 minutes of landing.
Thanks to the wide range of car rentals, the customers of Odkryj-Auto can choose cars from all segments - from the smallest, ideally designed for the city, to larger cars for 5, 7 or even 9 people, which will ensure comfortable travel for the whole group of friends.
Szczecin with a breeze of the sea
Any reason to go outside the city for a few days and rest is good. Some people are looking forward to a vacation and count down months, weeks, and finally days to it, but there are also those who much more often allow themselves to go on shorter or longer trips. In fact, you do not even need a long weekend to go out somewhere with your loved ones or a group of friends, because a standard weekend is enough to go sightseeing, rest, relax and return to your daily duties with a new dose of energy. One of the perfect proposals for a few-day stay is Szczecin , a unique city, located not far from the beloved by most Poles, the Baltic Sea, which means that if we visit all the interesting places of Szczecin and want to see the sea again, it will not be a major problem. Less than two hours away (about one hundred kilometers) , and we will be able to lie down on the sandy beach and listen to the sound of the waves. You can also reverse the order of attractions and plan a visit to Szczecin on the way back from the sea. Regardless of how we plan the trip plan, one thing is for sure - Szczecin must be included in it. There are many reasons for which it would be appropriate to come to this city, and we will try to pay attention to the most important ones, which will be the most interesting from the tourists point of view.
Before we move on to the monuments and attractions of Szczecin, lets start with a few basic information: Szczecin is located in the West Pomeranian Voivodeship and is its capital. Considering the citys area, it ranks last on the podium, i.e. third among the largest cities in Poland. The monuments and other advantages that Szczecin can boast of make the city a tourist center. Moreover, there is a cultural and academic center here ... What can be guaranteed is the fact that you cannot get bored in Szczecin. the city, once again, there is sure to be something that will pleasantly surprise us and make your stay special and unforgettable.
Szczecin is located on one of the most important routes in Europe, so it is not surprising that you can meet people of different nationalities here. Continuous development is noticeable for this city, which is exemplified by recent investments. We are talking not only about matches or other sports events, but also concerts, congresses and events. In Szczecin, there is also a seaport, yacht shipyards, repair and shipping yards. Due to the close vicinity of the Baltic Sea, there are many companies related to the maritime economy.
Interesting places on the map of Szczecin
If you want to see modern buildings at their best, which combine the possibilities of todays technology, you should definitely go to the Mieczysław Karłowicz Philharmonic. You do not even have to go inside to admire the modern form, which is not too many in our country. what is the phenomenon of this building? Well, this four-storey building resembles a block of ice, thanks to a completely glazed facade and unusual light illuminations. The designers of this modern icon of the city are Spanish architects. Inside the building there are several halls of various sizes, where symphonic, chamber and other concerts are held. In a word, the Philharmonic is a multifunctional cultural institution that attracts not only music fans.
Staying in the area of culture, the National Museum in Szczecin should be mentioned. An interesting fact is that in Poland there are only seven museums that can be called the honorable name of "national". The size of the National Museum is evidenced by the fact that it has several departments, such as the Museum of the History of Szczecin, the Museum of Regional Traditions, the Museum of Contemporary Art and the Breakthrough Dialogue Center. Each of the departments is located at a different address, so before we choose take a trip, lets check where is what interests us. Finally, lets add that the museum at Wały Chrobrego has an observation deck with a beautiful view of the city panorama.
Customer Reviews
Office of Szczecin Airport number of reviews 735 customer rating 4.89 / 5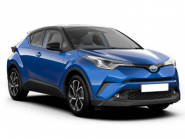 "Jak zwykle najwyższy standard obsługi. Szybkie i bezproblemowe wydanie i zwrot auta. Samochód nowy, dobrze wyposażony, czysty i zadbany. Polecam! "
Dawid L.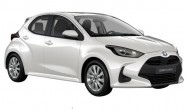 "Bezstresowe usługi !Wszystko sprawnie i pieknie .Dobry kontakt , natychmiastowe porady ,elastycznosc w obsludze- dopasowywanie sie pod klienta ..Przyjazni pracownicy nawet dodatkowo prywatnie sami od siebie pomocni,w awaryjnej sytuacji gotowi do pomocy ponad obowiazki sluzbowe .I tutaj Uklony dla P.Marcina na lotnisku w Goleniowie.( 22 Maj) Pierwszy i zapewne to nie moj ostatni raz korzystania z serwisu Odkryj Auto. Bez ściemy - POLECAM "
Violetta P.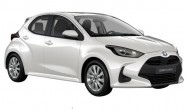 "Bezproblemowa rezerwacja. Dobra obs8. Polecam. "
Przemek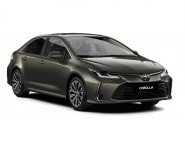 "Absolutnie nigdy nie miałam z Wami żadnych problemów. Samochód zawsze w dobrym stanie, obsługa mega pozytywna. Właśnie dlatego będę Waszym klientem :) "
Monika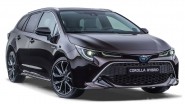 "Samochód w bardzo dobrej cenie. Nie mam zastrzeżeń, z pewnością skorzystam ponownie w przyszłości. "
Tomasz
Office Szczecin - Lotnisko
72-100 Goleniów, Glewice 1a
---
Mobile phone: +48 660 505 474
eMail: biuro@odkryj-auto.pl