Car Rental Lublin Airport
The Odkryj-Auto car rental office is located in the terminal hall at the Lublin-Świdnik airport, in the departures part, where, in a convenient and quick way, customers can rent a car right after collecting their luggage, enjoying the minimum amount of formalities.
Thanks to the extensive car fleet of the car rental companies

Odkryj-Auto
customers can choose a car from all available cars in our fleet - from the smallest, ideal for city trips, class "A" cars, most represented by Toyota Aygo, through the "B" class, where we can find 5-seat cars, and also the "C" class and larger are the best solution for customers looking for cars for a further route.
Travelers with more people will also find 9-person cars in our fleet, the rental of which is often the most economical option when traveling abroad or to the Polish seaside or for winter madness in the mountains.
We realize that renting a car can be a stressful situation for some, which raises additional questions, especially for people who are dealing with renting a car at the airport for the first time, so we decided to collect a few frequently asked questions below to dispel any doubts:
Is it possible to rent a car without a credit card in Lublin?
Yes. According to the rental terms, the tenant has the option to rent a car by paying for it with a Visa or Mastercard debit card, except for VAN-class cars, premium cars or motorhomes for which we accept payment by credit card.
Car rental with no mileage limit - is it even possible?
Of course it is - unlike our competitors, we do not limit our customers with mileage limits.
I am interested in renting a car for one day in Lublin, is it possible?
Yes, in this and many of our other branches, you can rent a car even for one day.
Delayed plane and car rental - what then?
For us, it is completely natural and resulting from the specifics of the industry - planes have delays and unfortunately, we will not avoid this - by entering the flight number when booking, you will significantly facilitate our work when we can observe possible delays or flight redirects.
Diverted plane and car rental - what in such a situation?
In addition to connection delays, it happens that the planes are redirected to other airports - thanks to the fact that the car rental
Odkryj-Auto
has its offices at each Polish airport, it is very often possible to pick up the car from the airport where it was redirected flight, but dont worry - if you want to get to the destination where the reservation was originally made, we will wait for you, regardless of what time it would be.
I land in Lublin, but my family will pick me up, so Im interested in renting a car in Zamość - will you deliver the car to this town?
It is not a problem for us, in our network it is possible to arrange a car rental both in Lublin and in nearby cities such as Zamość or Chełm.
I come with a child, is it possible to rent a child seat with a car?
Of course, this is not a problem, in our offer we have seats adapted for children from the first months of life, for which we have prepared cradles with a weight range of 0-13 kg, and for older ones we will find 0-18 kg, 15-36 kg seats, as well as premium brand car seats. (usually Maxi Cosi) for children weighing 9-18 kg.
Older children will also find a stand required by Polish law for small travelers up to 150 cm. height (regardless of age).
Renting a car in Lublin, but not necessarily at the airport - is it possible?
In Lublin, the car rental
Odkryj-Auto
apart from the airport has its office also in the city center at ul. Lubartowska 75A (right next to the medical shop that is characteristic in this place).
This location was chosen not by accident, and after consultations with our clients who rated the vicinity of the Castle in Lublin the highest.
Are you landing in Lublin for the first time or are you going there for tourists?
We invite you to a short description of this picturesque part of Poland:
How will Lublin surprise us?
We can often hear about how beautiful a country we live in from foreigners who come to us and depart, simply enchanted by what they have seen here. A city that has a lot to offer is located close to our place of residence. One of such cities is the capital of the Lublin Province, i.e. Lublin. Taking into account the number of inhabitants, Lublin ranks ninth.
Not only tourists come to Lublin, but also students and people who travel one kilometer.
Customer Reviews
Office of Lublin Airport number of reviews 3027 customer rating 4.95 / 5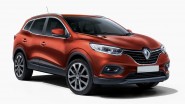 "Polecam "
Michal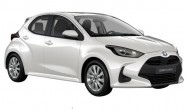 "Profesjonalna obsługa. Polecam "
Renata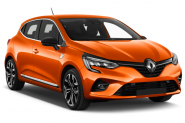 "Jestem bardzo zadowolona. Kilkukrotnie wypożyczałam Samochód i zawsze obsługa była bardzo miła, samochody czysciutkie sprawne. Polecam "
Mariola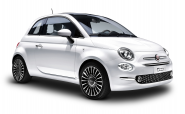 "Polecat, zawsze korzystam z firmy odkryj Auto I nigdy jeszcze się nie zawiodłem. "
Michal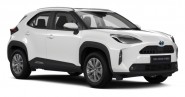 "Bardzo dobra wypozyczalnia , korzystam Od lat POLECAM "
Seba
Office Lublin
Lublin ul. Lubartowska 75A
---
Office Lublin - lotnisko
21-040 Świdnik, ul. Króla Jana III Sobieskiego 1
---
Mobile phone: +48 660 505 474
eMail: biuro@odkryj-auto.pl