Car Rental Lodz - Airport
Customers landing at the airport in Łódź start their car rental at the terminal where the rental company has its base. Thanks to the wide offer of the Odkryj-Auto car rental company, customers can choose from cars of all classes - from the smallest "A" class vehicles, which is an ideal solution for people looking for cars to travel around the city, as well as vehicles for 5, 7 and even 9 people ensuring a comfortable journey even more people.
A minimum of formalities ensures quick pickup and return of the vehicle from the terminal.
What is worth seeing in Łódź?
Łódź - a city that every Pole has heard about, but has everyone been there? Certainly not, but if there is such an opportunity, it is definitely worth going there. Why? What does Lodz have that might interest people from other regions of Poland? We will try to include it in the following text, although we are well aware that it will be a subjective guide to the streets of Łódź, and to form your own opinion about this city, you simply must visit it. is in central Poland, so both people living in the north and in the south have the same to overcome to find themselves in it. Let us add that Łódź has an excellent transport connection, so you do not have to travel by car. you can take a train or a plane. Do you think that flying in the country is not very profitable? Not necessarily, if we decide to buy a flight ticket early enough, then it may turn out that we will pay enough for it that it will be a matter of pennies, and even if we do not get any promotion, we have to take into account that the plane Its a convenience above all, if we have a tight schedule and we dont want to waste time in traffic jams, then the plane is the perfect option.
The city of Łódź is the fourth largest Polish city in terms of area, and the third in terms of the number of inhabitants. The largest population density is only in Warsaw and Krakow. As befits a large city, it is an academic, industrial and cultural center. which happened in 1989, Lodz was also recognized as the center of the film industry with the famous "film" at the forefront.
The first mentions of the city located in the heart of Poland come from the 14th century, but it did not get city rights until 1423. In the 19th century, you could observe the flourishing of industry, specifically weaving ... But the past of this place was not always colorful, because you should know that during the Second World War, on the orders of Adolf Hitler, Łódź was incorporated into the Third Reich and changed its name to Litzmannstadt, and the Polish name was only restored after the liberation, which took place in 1945. to unique places that await visitors and tell a bit about todays Łódź. Sometimes we do not see the potential for excursions until we visit it, and not by passing through, because it is difficult to form an opinion about the The key is to stay in this place a bit longer, go to various nooks and crannies and places that may not be as famous as the well-known Piotr Street kowska, but undoubtedly beautiful and deserving of attention.
Weekend trip
You can come to Łódź for a weekend, but if you want to see most of the attractions in the city, two days will definitely be insufficient. On the other hand, it is better to see something than nothing. Such a weekend stay can arouse curiosity, delight and make, that when we leave this place, we will already be checking the calendar and checking when we will be able to come here again. This time for a longer time ... Regardless of how long we have come to Łódź, it is worth going to Piotrkowska Street while sightseeing. there were also shopping malls, and this street was used to buy the most beautiful things. Currently, you can still find numerous boutiques here, but the availability of goods and internet shopping made the traffic on Piotrkowska Street much less. Nevertheless, it is still very charming. , with lots of atmospheric cafes, restaurants and pubs. Tenement houses, courtyards, churches and palaces are also delightful. On the other hand, Galeria Odlot and Pasaż Róża deserve special attention. What you can see there are real works of art, and their author is the charges of the House on the Estate.
One of the symbols of Łódź is Manufaktura, formerly there were textile factories operating there, but there is no trace of them. , there are museums, restaurants as well as a shopping mall and hotel.
Customer Reviews
Office of Lodz - Airport number of reviews 512 customer rating 4.93 / 5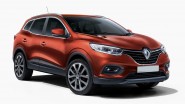 "Organizacja bez problemu wszystko na czas polecam "
Tom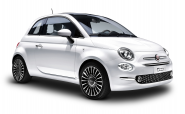 "Polecam wypożyczalnię "
Ziarno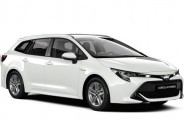 "Najlepsza wypożyczalnia w Łodzi i nie tylko. Obsługa,ceny, strona internetowa, auta wszystko sprawnie szybko bez problemów. Korzystałem wiele razy i wszystko jest super "
Daniel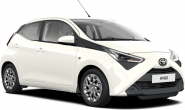 "Po raz kolejny jestem zadowolona. "
Dorota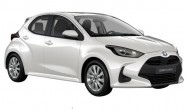 "super extra cool "
Emil
Office Łódź - Lotnisko
Maczka 35, 94-328 Łódź
---
Mobile phone: +48 660 505 474
eMail: biuro@odkryj-auto.pl