Car Rental Krakow Airport
In May 2022, we changed the location of the
rental office at
Krakow Balice airport
- currently the office is located approximately 400 meters from the arrivals hall at ul. Medweckiego 43, where there is a safe car park.
The branch makes reservations 24 hours a day, 7 days a week, therefore picking up or returning the vehicle even late at night is not a problem.
Odkryj Auto branch in Krakow is not only at the airport, but also there is a second office, convenient for customers who do not come to Krakow Balice airport, at 63 Joseph Conrad street , which is close to the popular Galeria Bronowicka or the Ikea store.
Like the office at the airport, this office is located in the vicinity of the BP gas station, where customers will also find brush and touchless car washes.
In Krakow, you can also have a car delivered to an address within the citys administrative boundaries, so if you are interested in picking up the car at the Krakow Railway Station or another location, select the Krakow - Substitution option by entering in the comments to booking field the address to which we are to deliver the car for the time you specify.
Thanks to the wide offer of the Odkryj Auto car rental company, the company gives you the opportunity to choose a car from each class, from economic, city 4-passenger vehicles, through classic 5-passenger vehicles, which are an ideal solution for families with more luggage, to 7-seater minivans and vans for larger groups 9 people.
The full offer can be found in the "Cars" tab.
In order to book a car, please choose a convenient method of booking from among the three available in our company: on-line, by phone at +48 660 505 474 or by e-mail:
rezerwacje@odkryj-auto.pl
Is it possible to rent a car without a credit card in Krakow?
Yes. According to the rental terms, the tenant has the option to rent a car by paying for it with a Visa or Mastercard debit card, except for VAN-class cars, premium cars or motorhomes for which we accept payment by credit card.
Is it possible to rent a car with a foreign driving license?
Yes, but it is important that this driving license is honored by Polish law - in accordance with the Vienna Convention, Polish law honors driving licenses issued by the following countries:
Albania, Austria, Bahamas, Bahrain, Belarus, Belgium, Bosnia and Herzegovina, Brazil, Bulgaria, Cyprus, Croatia, Czech Republic, Denmark, Democratic Republic of Congo, Estonia, Philippines, Finland, France, Greece, Georgia, Guyana, Spain, Netherlands, Iran, Ireland, Iceland, Israel, Kazakhstan, South Korea, Cuba, Kuwait, Lichtenstein, Lithuania, Luxembourg, Latvia, Macedonia, Malta, Morocco, Monaco, Mongolia, Germany, Niger, Norway, Pakistan, Poland, Portugal, Republic of Moldova, Central African Republic, South Africa, Russia, Romania, San Marino, Senegal, Seychelles, Slovakia, Slovenia, Switzerland, Sweden, Tajikistan, Turkmenistan, Ukraine, Uruguay, Uzbekistan, Hungary, Great Britain, Italy, Ivory Coast , Zimbabwe.
The exception is people using a driving license issued among others in the USA, Canada, Japan, Australia and Turkey, they must also have an international driving license.
How much does it cost to rent the cheapest car for a week in Krakow?
Depending on the rental period and the advance booking period, the prices may vary,
however, in the low season, the cost of such a rental is only PLN 400.
I am interested in renting a car without a deposit in Krakow, is it possible in Odkryj-Auto
Yes, when buying excess deductibles, the deposit is only PLN 1.
Does the Odkryj Auto fleet offer the possibility of renting a car with an automatic transmission?
Yes, cars with automatic transmission constitute a large part of the entire fleet of Odkryj Auto car rentals, when booking, select the appropriate filter "Automatic transmission" and the currently available cars with automatic transmission will be displayed.
I am interested in renting a car for one day in Krakow, is it possible?
Yes, in this and many of our other branches, you can rent a car even for one day.
Is it possible to rent a car with no mileage limit?
In the Odkryj Auto car rental company, we do not limit our customers with mileage limits - the exception is going abroad, where there is also no mileage limit, but the option of going abroad is an additional paid option.
Renting a car for a trip abroad in Krakow, will you help?
We will help! When making a reservation, select only the appropriate travel zone for your destination, and it will be included in the contract.
I am 20 years old, is there a minimum age for renting a car?
The minimum age of the lessor is specified in the rental conditions and it states that the Lessee must be at least 20 years old and have a driving license for a minimum of one year.
Unlike other rental companies, we do not charge additional fees from young drivers.
Can you count on a discount for regular customers of Odkryj Auto?
Yes, we have our own loyalty program, which entitles the Lessee to receive a permanent 10% discount on each subsequent rental, and as if that were not enough, this discount is combined with other discounts available on the website www.odkryj-auto.pl
Of course, if you have any additional questions, do not hesitate to call us! We are at your disposal, and now lets move on to a short description of the city of Krakow.
Customer Reviews
Office of Krakow Airport number of reviews 15355 customer rating 4.91 / 5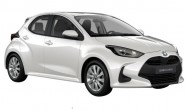 "Polecam tą wypożyczalnie, zawsze miła obsługa samochody nowe . "
Łukasz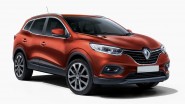 "Wszystko super polecam "
Szuba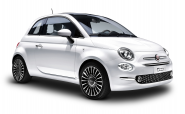 "Zadowolenie "
Piotr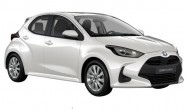 "Polecam i skorzystam ponownie. Miła i szybka obsługa. Wszyskie informacje udzielane na czas. Pozdrawiam Monika "
Monika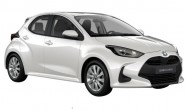 "Wszystko działa jak należy "
Kamil
Office Kraków
31-357 Kraków Josepha Conrada 63 (parter)
---
Office Kraków - Lotnisko
32-083 Balice, ul Medweckiego 43
---
Mobile phone: +48 660 505 474
eMail: biuro@odkryj-auto.pl