Car Rental Katowice Airport
Odkryj Auto Pyrzowice car rental office is located in close proximity to the airport, next to the BP petrol station, which is about 800 meters from the Katowice - Pyrzowice airport terminal.
Customers who rent a car at the Odkryj Auto rental company have free transport from and to the airport 24/7, so at Odkryj Auto you can rent and return the vehicle at any time of the day or night, which is crucial for many customers with night arrivals and morning departures.
Thanks to the convenient location, customers do not have to worry about looking for a gas station before returning the vehicle - the office is located on the premises of a gas station, so you can return the vehicle in an easy and quick way.
The wide offer of Odkryj Auto provides customers with a choice of cars from almost all classes of vehicles - from the smallest, ideally designed for the Silesian agglomeration of segment "A" cars, such as Fiat 5oo or Toyota Aygo, through larger, 5-person buses, or finally replace 9-passenger buses, and even it is possible to rent motorhomes in this location.
We are aware that not everyone rents vehicles on a daily basis, therefore, to make this matter easier for our clients and so that they can get to know us better, we have prepared a number of frequently asked questions with our answers - of course, if you have not found or found among the following questions the one that and bother you call or send an inquiry from the "contact" tab.
How much does it cost to rent a car in Katowice?
Odkryj Auto car rental does not differentiate prices depending on the branches - you will pay the same low price when picking up your car in Katowice, Warsaw, Gdańsk or Rzeszów - the price depends on the class of the booked vehicle and the length of the rental.
In the case of booking the cheapest car, the price should be around PLN 500-600 - of course, regular customers also have it cheaper :)
Is it possible to rent a car without a credit card in Katowice?
Yes. With cars of classes A, B, C and their derivatives, a debit card is enough. We only require a credit card for premium vehicles, Minivans, VANs and motorhomes.
Can I rent a car when I am 21 years old, but I have had a driving license for 3 years? If so, what is the surcharge associated with it?
Yes. The minimum age of the Lessee must be 20 years, and the Lessee must have a driving license for one year. We also do not charge any additional age fees, you can rent a car from us regardless of whether you are 20 or 100 years old.
Car rental with no mileage limit - is it even possible?
Of course it is - unlike our competitors, we do not limit our customers with mileage limits.
My flight from Reykjavik does not land until around 2:00 am - is it possible to rent at night at Pyrzowice airport?
Yes, it is possible. We will rent you a car any time you want ;)
I have a driving license only for cars with an automatic transmission - is it possible to rent a car with an automatic transmission in Katowice?
Of course it is - when booking, you should choose a car with an automatic transmission, we do not replace this class of vehicles with those equipped with a manual transmission. To increase the clarity of the booking system, we have added a filter for ease of use, which will allow only cars with automatic transmission to be displayed during the booking process.
There are times when planes are delayed - what then?
The booking system allows you to enter the flight number - by entering it, you will
significantly facilitate our work and track current delays.
If, of course, you already know at the airport before departure that your plane is delayed, just let us know about it - we will note this situation and we will track further delays.
Of course, we do not charge any additional fees for a delayed flight, as is the practice of our competitors.
Car breakdown from a car rental company - what if this happens?
In order to avoid all kinds of breakdowns, the cars are serviced on an ongoing basis, and the fleet has cars not older than 2 years, although prudent is always insured, so all our cars have a full package of third party liability, AC, NW, Assistance insurance - if something only happens, inform about this fact helplines and well do the rest.
Customer Reviews
Office of Katowice Airport number of reviews 6374 customer rating 4.91 / 5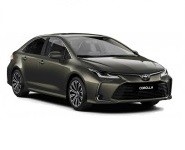 "Bardzo lubię korzystać z waszej wypożyczalni "
Lukasz Grabiec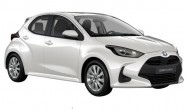 "Polecam i skorzystam ponownie. Miła i szybka obsługa. Wszyskie informacje udzielane na czas. Pozdrawiam Monika "
Monika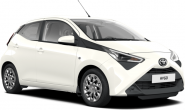 "Wszystko ok "
Koziol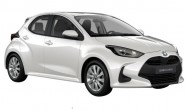 "Kożyztałem z kilku wypożyczalni i zawsze było coś nie tak,a u Was jestem zadowolony i brak uwag "
Zbigniew Wojciechowski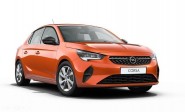 "Współpraca z tą wypożyczalnią samochodów to czysta przyjemność. Już któryś raz korzystam z tej wypożyczalni i ponownie wszystko przebiegło szybko i sprawnie. Samochody podstawiane są czyste bez wad technicznych i co ważne na czas. Polecam "
Robert S.
Office Katowice
40-061 Katowice, pl. Oddziałów Młodzieży Powstańczej
---
Office Katowice - Lotnisko
42-625 Pyrzowice, Transportowa 2
---
Mobile phone: +48 660 505 474
eMail: biuro@odkryj-auto.pl